HKIX Research and Education (R&E) Network was started in 2008. Starting from that date, HKIX is operating and supporting HKIX-R&E Network which is composed by different Research and Education institution. The main purpose is to facilitate those National R&E Networks have presence in Hong Kong to do interconnections among themselves and do peering with commercial networks at HKIX more easily and at a lower cost.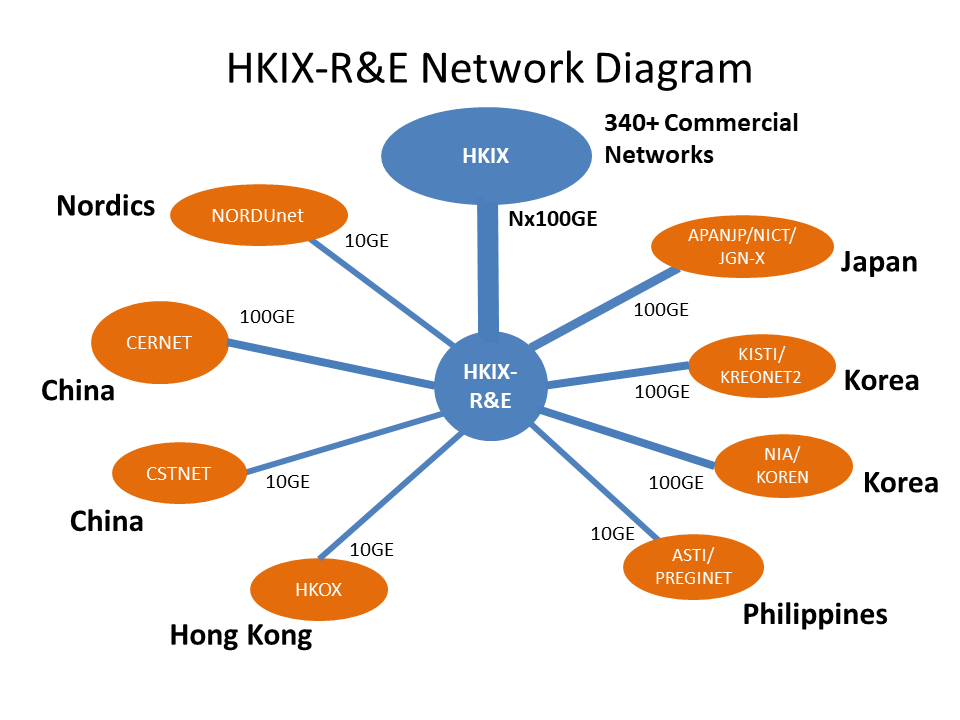 In April 2017, HKIX-R&E Network is recognized as GNA Compliant Exchange Point. (click on image to enlarge)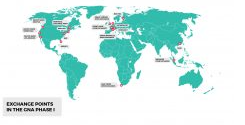 On the other hand, HKIX-R&E Network is supporting the following services and features to cater with different R&E networks.
Support GE/10GE/100GE Trunk Port
Support Point-to-Point VLANs for R&E networks (For private interconnection among any 2 R&E networks)
Support Jumbo Frame (For private interconnection among any 2 R&E networks)
7x24 NOC Support