HKIX at CUHK is a layer-two Internet Exchange over Ethernet. All participants connecting to HKIX at CUHK are exchanging data via an Ethernet that is a layer-two technology. All routers on the Ethernet are exchanging routing tables (or peering) with the route server set up by HKIX using BGP4. All participants of HKIX are considered equal and they must peer with one another via the route servers.
Please see our renumbering page for the latest news about IPv4 Renumbering and Route Servers Upgrade at HKIX.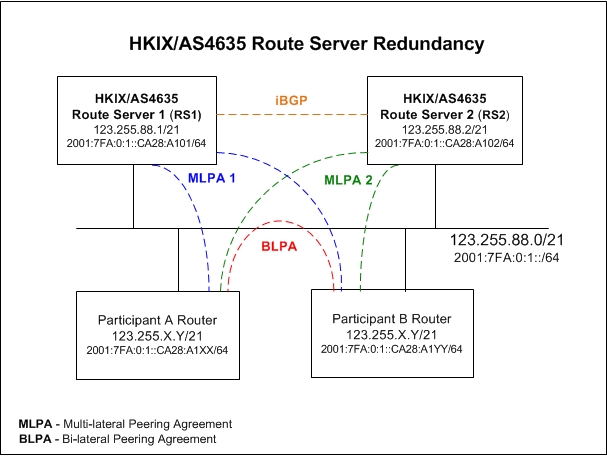 Please click here for more information about our Route Policy.