Number of Route Prefixes Announced by HKIX
HKIX (AS4635) Route Server

This MRTG shows the number of route prefixes announced by the HKIX route server. Basically it provides routing information for HKIX participants to exchange routing tables via the route server set up by HKIX using Border Gateway Protocol version 4 (BGP4). If you are interested in peering with us, please visit our homepage about requirements and application procedures.
The numbers of MLPA prefixes (both IPv4 and IPv6) are trending increasing. In case you need to set maximum prefix limits on your routers, you should regularly observe the prefixes numbers and increase your limits (if any) when necessary. Suggested prefix limit on your routers (if you need to set so) is at least (monthly 2-hr average) / 0.7.
The route prefixes announced by RS1:
`Daily' Graph (5 Minute Average)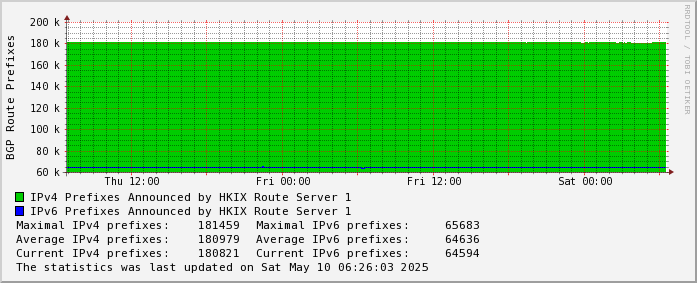 `Weekly' Graph (30 Minute Average)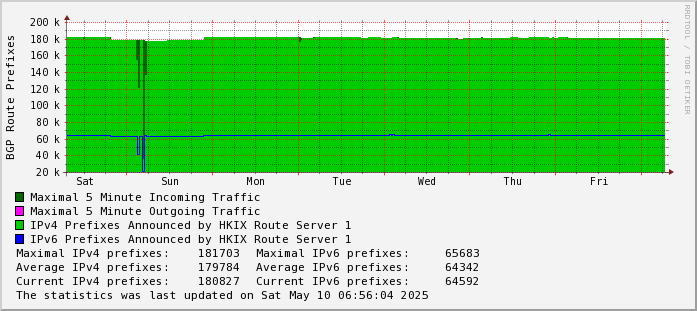 `Monthly' Graph (2 Hour Average)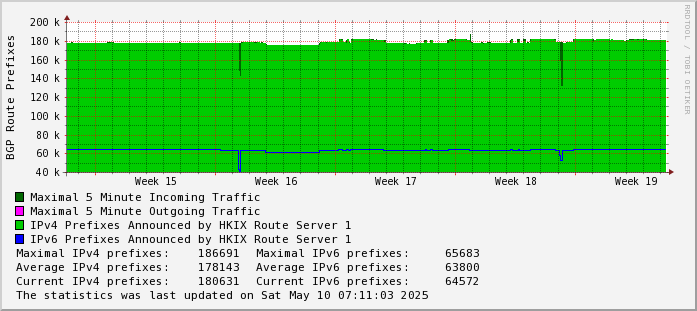 `Yearly' Graph (1 Day Average)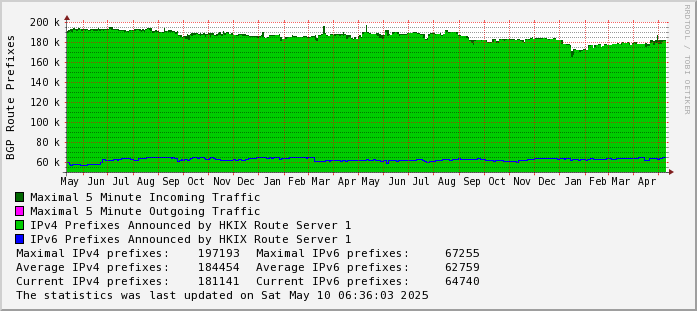 The route prefixes announced by RS2:
`Daily' Graph (5 Minute Average)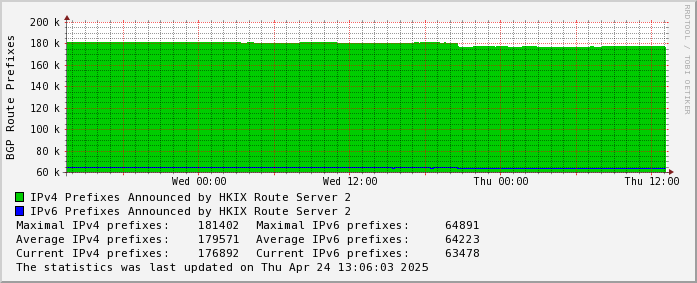 `Weekly' Graph (30 Minute Average)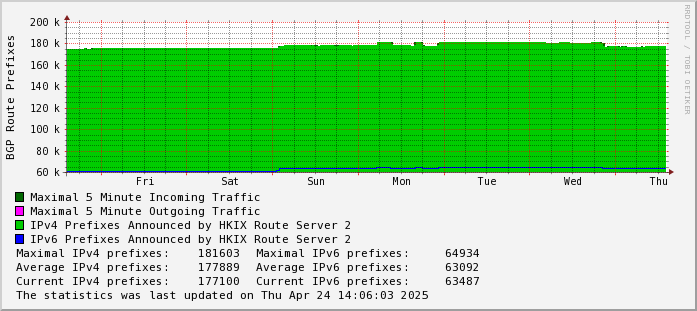 `Monthly' Graph (2 Hour Average)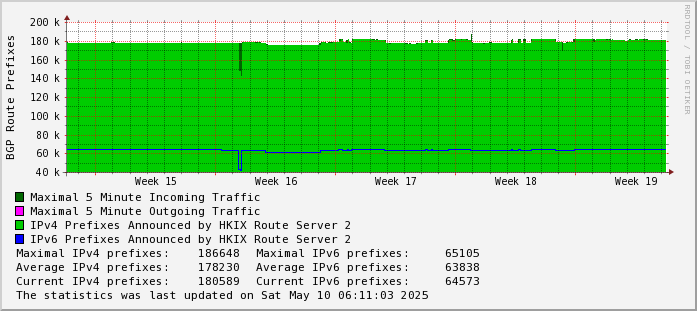 `Yearly' Graph (1 Day Average)